Venue Information
Hello - we hope the following information makes your journey to, time at and departure from our venues helpful, if your question has not been answered then please either call Box Office enquiries on 0161 275 2930 or email your question via the form on the Contact Us page.
Find Us
Our venues are located on the University campus, opposite the medical school and Holy Name church. Academy 2, Academy 3 and Club Academy are within the University Of Manchester Students' Union building. Our address is Oxford Road, Manchester, M13 9PR.
Getting To The Academy
The venue address is Manchester Academy, Oxford Road, Manchester, M13 9PR
Arriving by Train
Arriving at Victoria Station there are several options:
Either take a taxi
Or you could catch the link bus to Piccadilly Station and a train to Oxford Road Station
Or walking would take about 30 mins (1.9 miles)
Arriving at Piccadilly Station:
Either take a taxi
Or catch another train to Oxford Road Station
Or catch the tram into Piccadilly Gardens and then a bus in the 40s to the University
Or catch a number 147 Oxford Link bus to Manchester University (operates until 6.45pm)
Or walking would take about 25 mins (1.3 miles)
Arriving at Oxford Road Station:
Either take a taxi
Or walk out of the station taking steps on right or following the road, turn right onto Oxford Road and walk for 15 minutes to the Students' Union (0.9 miles)
Or find your way to Oxford Road as above, cross over and take a bus in front of the Palace Hotel there to the Students' Union
Arriving by coach
At Manchester Central Coach Station leave the bus station on Chorlton Street turn left and walk the short distance up to Portland Street. Turn left onto Portland Street and look out for buses in the 40s for the University. Get off at Dover Street near Holy Name Church. Cross Oxford Road to the Students' Union, as you look the building the main Academy in 100 yards to the left.
Walking from the coach station would take about 25 mins (1.2 miles).
Arriving by car
General traffic is now prohibited from travelling through new 'bus gates' on Oxford Road. Please read the following info regarding Oxford Road to avoid fines.
Transport for Greater Manchester - Oxford Road has changed
Car Parks and Associated Charges
Car parking is available at Cecil Street carpark located behind the Academy. More information can be found here.
Please read the information provided about Oxford Road carefully to avoid fines. It's best to approach the car parks from Lloyd Street/Denmark Road side.
Local Transport
For local travel information on buses, trams, trains etc please check the Transport For Greater Manchester website for up to date information.
Taxis
Know how you're going to get home. If you need a taxi use our approved private hire taxi service Street Cars. Phone 0161 228 7878 or book via the app.
Age Restrictions
Gigs / Concerts
Unless stated on the individual show information all our concerts are open to all ages. Under 14's must be accompanied by an adult over the age of 18 years at all times. Some shows are restricted to over 18s so please check the information for the show you are attending before purchasing your ticket.
Clubs Nights
Unless stated entrance is strictly over 18s, please note that photographic ID may be required so please bring some if you are fortunate enough to look younger than your years.
Buying Tickets
Walk In Box Office
We operate a walk in box office in the main Students' Union building; this is located at the main reception desk in the Students' Union building foyer. You can come in to buy tickets for any show at this venue. We accept cash and cards. There are no bookings fees for cash payments.
Contact the Box Office
You can call us on 0161 275 2930 to make any enquiry but please note that for simply buying tickets the Sales Hotline is 0161 832 1111
Ticket Collections
If you are collecting tickets for a show you will be able to do so from 6.00pm on the night of the show, not before. If you are attending a show in the main Academy please go to there to collect your tickets as there is a separate collection point dedicated for this venue.
Our Official Ticket Outlets

Our official ticket agent is Ticketline, you can call to book tickets on 0161 832 1111 or book via their website.
Accessibility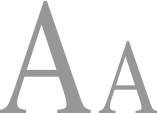 Please take a look at our dedicated accessibility page.
Neighbourhood Policy
We ask all customers to respect the local area including our neighbours by leaving the Academy venues in a quiet and orderly manner. Please help us to keep the area clean and tidy by placing all rubbish in the bins provided.
Smoking
Smoking is not permitted inside any of our venues. Our no-smoking policy includes the use of e-cigarettes. There are large smoking areas immediately outside all our venues, please make use of these if you wish to smoke.
Sale of Alcohol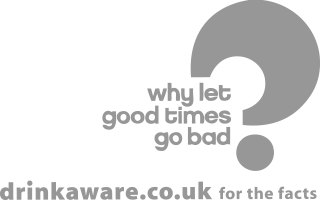 Please note we run a Challenge 21 policy, so if you appear to be under the age of 21 please do not be offended if we ask you for ID, if you are fortunate enough to be graced with younger looks then please bring some appropriate ID with you, this policy is not intended to cause you embarrassment but is important for us to ensure we are serving alcohol responsibly in line with the licensing act.
Merchandise
Official artiste merchandise is ONLY sold inside our venues, we urge you to buy from these official sources as we cannot vouch for the quality of any items purchased from sellers outside the venues.
Cloakrooms
All our venues offer cloakroom facilities so you can leave your possessions in there for safe keeping.
Responsibility
We don't wish to sound like your parents but take a moment to check some of these top tips out and look after yourself, your possessions and your friends.
Please drink responsibly
For advice on staying within your limits, or on tips on cutting down visit www.drinkaware.co.uk
Keep your handset secure
Most people use their mobile phones to capture memories at concerts and events, but please keep yours securely on your person throughout the show.
Register your phone and personal property
Valuable items can be registered for FREE at www.immobilise.com to help the Police identify the owner of any items that may be lost or stolen.
Keep your personal belongings safe
Please use the venue cloakroom.
If you feel unwell
Always remember you can speak to a member of venue staff, security or even one of the medical team if you feel unwell.
Meet your friends
Obvious but important, always arrange times and locations to meet your friends.
Do plan your journey
Know how you're going to get home. If you need a taxi use our approved private hire taxi service Street Cars. Phone 0161 228 7878 or book via the app.
Charity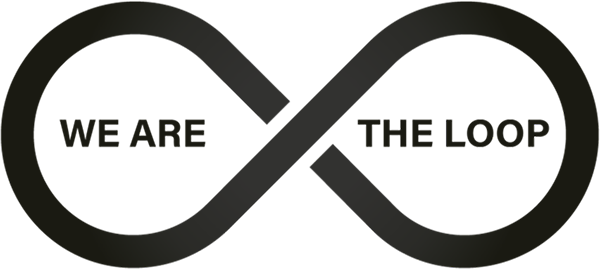 This year Manchester Academy has chosen The Loop and the Music Venues Trust as it's charities of the year. All money raised through guest list donations goes to Manchester RAG, the charitable fundraising arm of University Of Manchester Students' Union and donated to these worthwhile causes.
The Loop is a not for profit Community Interest Company established in 2013 which provides drug safety testing, welfare and harm reduction services at nightclubs, festivals and other leisure events. You can find out more about the important work they're doing at wearetheloop.org.
Music Venue Trust is a UK Registered Charity which acts to protect, secure and improve UK Grassroots Music Venues for the benefit of venues, communities and upcoming artists. They aim to protect music venues that have played a crucial role in the development of British music over the last 40 years, nurturing local talent, providing a platform for artists to build their careers and develop their music and their performance skills. Find out more about MVT at musicvenuetrust.com.
Venue Rules
Everywhere has them but we like to make sure you know what they are!
As an authorised ticket agent, Ticketline sells tickets on behalf of the venue, promoter or producer from whom we obtain tickets to sell to you as our "Event Partner". This ticket remains the property of the Event Partner and is a personal revocable license which may be withdrawn and admission refused at any time upon refunding the printed purchase price. The purchaser represents and warrants that the ticket is purchased for personal use only, and that it is not purchased as part of any form of business or commercial activity (save as expressly authorised by the Event Partner and its agents) and in particular, that the ticket may not be resold or offered for resale by anyone whether at a premium or otherwise and may not be used for advertising, promotion (including contests and sweepstakes) or for any other trade purposes. Resale or attempted resale at a price higher than that printed herein is grounds for seizure or cancellation without refund or other compensation. The Event Partner and its affiliates, successors, or assigns may enforce these terms in accordance with the provisions of the contracts (Rights of Third Parties) Act 1999 (the Act). Except as provided above, this agreement does not create any right enforceable by any person who is not a party to it under the Act, but does not affect any right or remedy that a third party has which exists or is available apart from the Act.
It is your responsibility to check your tickets; mistakes cannot always be rectified.
It is your responsibility to ascertain whether an event has been cancelled and the date and time of any rearranged event. If an event is cancelled or rescheduled, we will use reasonable endeavours to notify ticket holders of the cancellation once we have received the relevant authorisation from the Event Partner. We do not guarantee that ticket holders will be informed of such cancellation before the date of the event.
We regret that tickets cannot be exchanged or refunded after purchase unless the performance is cancelled. If a performance is cancelled, ticket holders will be offered seats at any rescheduled performance (subject to availability) up to the value of the tickets or, if the ticket holder is unable to attend the rescheduled performance or if the performance is not rescheduled, a full refund. Full refunds for tickets purchased prior to the original event will be given up to the face value of the tickets purchased. In order to claim your refund, please contact your point of purchase. You must enclose all your unused tickets. For accounting purposes this must be received within 28 days from the date of the cancelled performance. This does not affect your statutory rights.
The venue reserves the right to refuse admission should patrons breach any of the displayed Rules or Regulations of the venue and Event Partner.
The venue may on occasions have to conduct security searches to ensure the safety of patrons. Refusal to allow a search to be conducted will result in non entry to the named venue.
Every effort to admit latecomers will be made at a suitable break in the event, but admission cannot always be guaranteed.
We will not be responsible for any tickets that are lost or stolen, duplicates cannot be issued.
Tickets are sold subject to the venue or Event Partner rights to alter or vary the programme due to events or circumstances beyond its reasonable control without being obliged to refund monies or exchange tickets.
The unauthorised use of photographic and recording equipment is prohibited. Tapes or films may be destroyed.
Laser pens, dogs (except assistance dogs) and patron's own food and drink are prohibited.
The venue, Event Partner and Ticketline accept no responsibility for any personal property.
The ticket holder has a right only to a seat of a value corresponding to that stated on the ticket. The venue or Event Partner reserves the right to provide alternative seats to those specified on the ticket.
There will be no pass-outs or re-admissions of any kind.
Ticket holders give their express consent to their actual or simulated likeness to be included within any film, photograph, video, audio and/or audio-visual recording in relation to the event and/or any element thereof and such film, photograph, video, audio and/or audio-visual recording to be exploited in any and all media for any purpose at any time throughout the world. This includes filming by the police or security which may be carried out for the security of customers.
Tickets may be restricted to a maximum number per person. We reserve the right to cancel tickets without prior notice purchased in excess of this number.
Neither the venue, the Event Partner, nor Ticketline shall have any further liability beyond the face value of the ticket purchased plus the relevant per ticket booking fee.
Sale of Alcohol – if you appear to be under 21 we will ask you to prove your age in our venues. We apologise if this policy causes any embarrassment.
Any ticket holder throwing objects, including but no limited to alcohol, glasses etc, will be removed from the building without refund. Furthermore, customer details will be provided to the regulatory authorities should an offence be alleged to have taken place.
Smoking is not permitted in our venues, this includes the use of e-cigarettes, offenders will be ejected without refund. We offer smoking areas at all our venues.
Official merchandise is only available inside the venue, please do not buy outside.
All of these terms and conditions are governed by English Law.
All tickets are security printed, please keep them dry otherwise they may become invalid.